Indirect damage appraisals
New service from Exsafe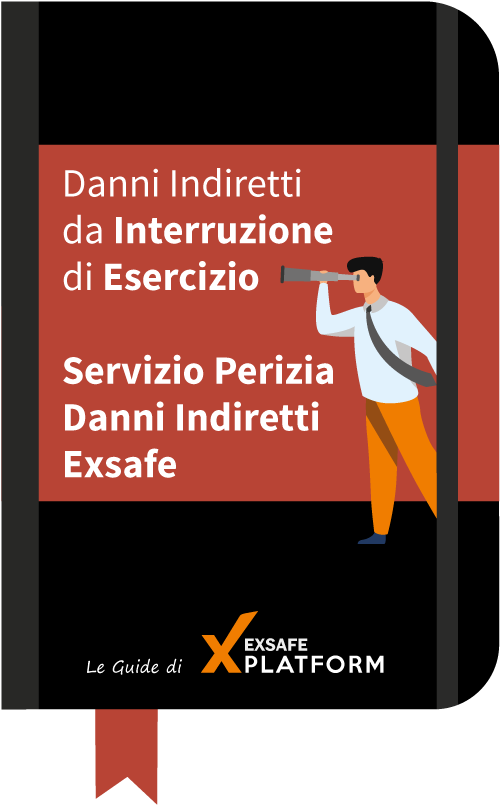 "Prevention is better than cure". Companies need a risk management plan that allows them to overcome highly critical situations.
Download the Indirect Damage guide
For years, Exsafe has been supporting companies in the management of corporate risks, Risk Management, and in the creation of Business Continuity plans and for this reason it becomes PARTY EXPERT to support companies in quantifying Indirect Damage and drafting the report to be presented to the Company's expert Insurance.
How did we get there?
The long experience acquired in the field combined with the managerial and economic skills, has allowed Exsafe to support companies in the correct quantification of indirect damage following a business interruption.
What to do?
Companies want to protect themselves from the economic consequences of a Business Interruption and this is done through a careful analysis of the state of the risks, for each of which draw up lines of action combined with suitable insurance coverage, such as:
ALL RISK

, un termine inglese che indica "tutti i rischi", anche quelli non chiaramente nominati nel contratto di assicurazione, che prevede la coesistenza di una pluralità di garanzie prestate con unico contratto.

CYBER RISK

, insurance that covers numerous guarantees related to information security, including data breaches, network failures and content liability.
Both with the full extension Danni Indiretti, which are usually quantified on the basis of the gross profit loss, Loss of profit, or on the basis of the contribution margin loss, MdC.
Ask us to find out more
Are you an intermediary and do you need a partnership?
Are you a customer, have you suffered indirect damage and you don't know how to quantify it?