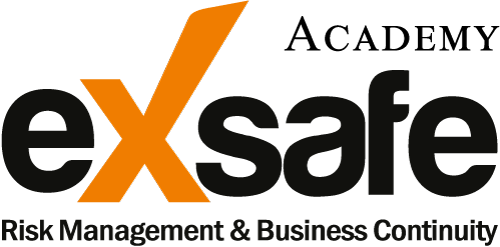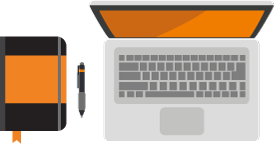 Risk Management & Business Continuity
Online course
Risk Management & Business Continuity online course, a training course in which you will be able to acquire an in-depth know-how on Risk Management, gained by the Exsafe Team in over a decade of experience in the sector.
Why this course?
In recent years, Risk Management and Business Continuity have assumed strategic importance for companies, so much so that they have spread across various fields: from production to medical. Despite this widespread diffusion, knowledge on the matter is still imprecise and little consolidated.
Structure
The course aims to clarify the issues of Risk Management and Business Continuity. Some stages of the route:
Main definitions of Risk Management and Business Continuity
Analysis of technical tools useful for Intermediaries, Companies and Consultants
Real case study
Aims
Know the terminology of Risk Management and Business Continuity
Understanding the MRI process, its usefulness and benefits
Know the main Risks in detail and how to manage them
To illustrate a possible technical tool for risk management
Building a Business Continuity model
Recipients
The course is mainly aimed at insurance intermediaries, companies and consulting firms. For insurance intermediaries it will be possible to acquire 12 hours of professional training for IVASS purposes.
Cost
The cost of the course in "Risk Management & Business Continuity" is € 900.00 + VAT per person. The Course will be activated upon reaching a minimum number of students suitable for guaranteeing the quality and correct course of teaching.
How to register
Access the course registration page by clicking on the following link: https://attendee.gototraining.com/r/4811235701761513986, fill in the required fields and submit the registration.
You will receive an e-mail indicating the information to make the bank transfer.
At the end of the validation and payment procedures, enrollment in the Course is approved and the invoice confirming the payment is sent.
Program
Aims
Risks
Types of damage
Efficiency vs Risks
The Risk Management process
Advantages
Credit risk

Credit write-down
Cash flow planning

Change in exchange rates
Interest rate changes
Key-person dependency
RC Manufacturer
Product Recall
Environmental liability
Issues with insurance coverage
Corporate responsibility (231/01)
RC Workers
Supply chain
Loss of goods during transport
Critical machinery failure
Blocking of information flow
Intellectual Property Defense and Trespassing
Fire
Hydrogeological
Earthquake
Risk Terminology
Contribution margin
Using Exsafe Platform
Risk Areas
Module dedicated to Insurance Intermediaries, optional for Companies.
SPIN Selling
Contribution margin
Exsafe products

Quick Global
Quick Family
Module dedicated to Insurance Intermediaries, optional for Companies.
Advantages
The subjects involved
BCMS implementation phases

Phase 1: Business Impact Analysis
Phase 2: Risk Assessment
Phase 3: Incident Response Plan
Step 4: Disaster Recovery Plan
Step 5: Business Continuity Plan
FINAL EVALUATION TEST AT THE END OF MODULE 7 + DELIVERY OF THE CERTIFICATE AFTER PASSING THE TEST
Information
For more information on the course, you can write to hello@exsafe.it or call (+39) 346.6690487. Happy to resolve any doubts or questions.
Download the course program
subscribe now
Nuove sessioni:
Ottobre – November 2021
February - March 2022
May - June 2022
Timetables:
From 9:30 to 12:30
Periodicity:
Once a week
Duration:
21 hours (with final assessment test and certificate after passing the test)
Professor:
Ing. Andrea Bordignon
Method:
Online course
Participants:
25 participants maximum
Cost:
€ 900,00 + IVA
Certificate
12 Hours of professional training for IVASS purposes